Would you like to road test some FREE Bamboo Socks?
The
Quickest Way to Leave Nasty Foot Odour in the Past, Forever
Yes please!
From the Desk of Edwina Walsh
April 30th 12:03 p.m.
Melbourne, Australia

Hi there,

Edwina here, from Bamboo Monkey.

I've got a very exciting opportunity for a limited number of people. Today, I'd like to share it with you.

But first…

I want to shed some quick light on my background.

I want to share how what I've learned can dramatically change the way you see fashion, comfort, and irritating issues like foot odour.

Together we'll paint a picture of how to work together to save the planet. How to combat the harmful forces that threaten you and your beloved family.

If you want to learn how to preserve our planet for you, your family, and their future generations, my message today is for you.

If you'd like to know how you can eliminate foul foot odours forever, remain comfortable throughout your day, and increase the healthy circulation of blood flow, read on.

I grew up in Melbourne.

I moved to New York to study product development, and graduated from N.Y.C. Fashion Institute of Technology. It's there that I learned some harrowing "insider secrets" of fashion and production.

I learned something there that would change my life and business mind forever…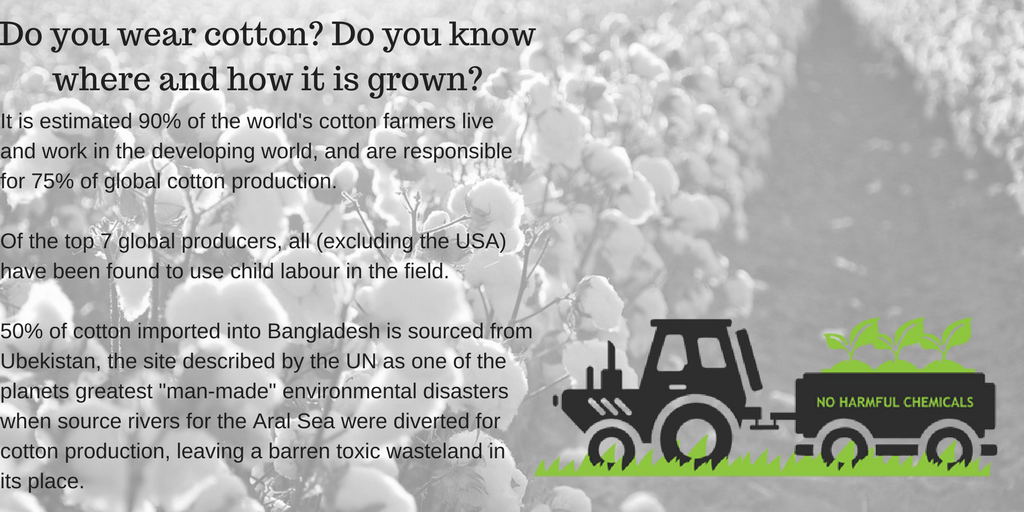 Don't worry; it's probably not even your fault.

I bet you didn't know that conditions for workers in countries like Bangladesh, China, and Taiwan can be extremely high-pressure.

They force heavy, 12-18 hour work days inside scorching, stuffy sweatshops, packed to the brim with chemicals and lacking sunlight and fresh air.

On top of that, the workers are mostly producing cotton shirts, jeans, jackets, and socks.

You probably didn't know that after oil, the mainstream clothing industry is responsible for the highest
pollution levels on earth.

Due to the way cotton is harvested, (ripping the whole plant's root system, destabilizing the soil) a lot of these chemicals find their way into underground water tables.

To produce a simple pair of jeans and a t-shirt (~1kg of cotton) it takes 80,000 glasses of water.

80 thousand.

For what you're likely wearing right now!

You might've never heard any of this before - it's not knowledge commonly shared.
See, cotton is a decent enough fiber. It's been around for centuries. It's relatively comfortable for most people's standards.

However, for those with high clothing standards, cotton can get itchy and dry. It can retain tons of moisture and quickly start to smell, from bacteria retention. You've probably experienced it in your own clothing, no?

On top of that, the growth of cotton is absolutely devastating for the environment, in loads of ways.

And so, there I was, being led down the rabbit hole of production research…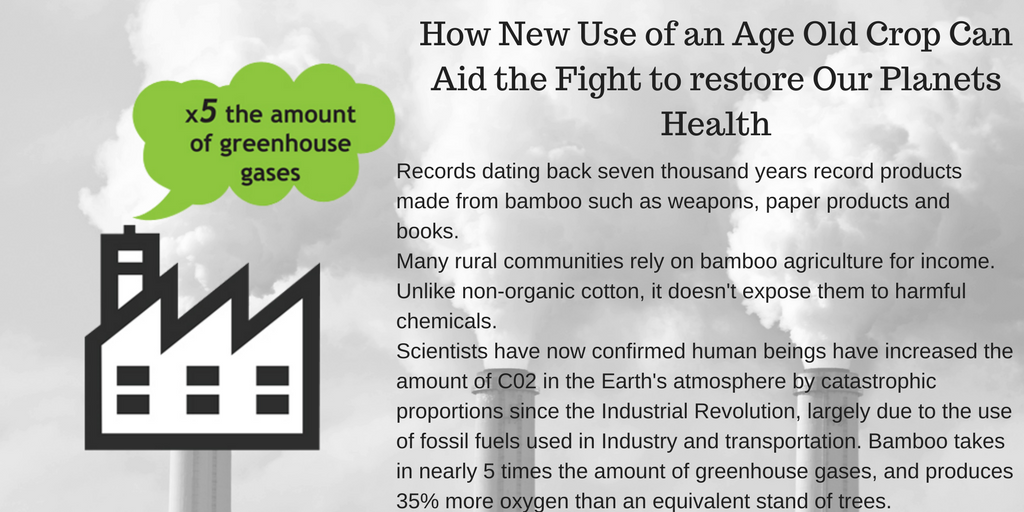 I learned some frightening facts about climate change and global warming, too.

I learned how the clothing industry ploughs through our earth's resources without a care in the world.

It made me angry, but most of all heartbroken.

Did you know conventional cotton is responsible for nearly 1/6th of the world's pesticide and herbicide usage? This is due to the plant's high amount of predators, and its natural inability to fight them off.

These factors lead to an increase of greenhouse gases, which poke holes in our ozone layer. That protects us from the sun…

As in, it's absolutely vital for our survival. Earth is a perfect temperature for humans to live.

If the range was ever so slightly adjusted either way, we could become extinct!

Yet this is exactly what happens when the climate changes, and global warming increases.

The combustion of fossil fuels is mainly responsible.

We use them for power generation, transportation and the manufacture of cement. These mega-manufacturing and energy plants that need land, require deforestation to be built.

This is another enormous problem in this already vicious cycle.

Why?

Because trees play a critical role in absorbing greenhouse gases that further global warming.

This stack of information brought me to even more intense research.

I wanted to uncover a new material that would first and foremost be comfortable. Breathable. Fashionable. Helpful in form and function.

And thus, I learned about the incredible properties of one special plant.

Bamboo.

Remember when I said trees play a critical role in absorbing greenhouse gases, that further global warming?

Yeah.

Well, bamboo is scientifically proven to absorb 5 TIMES the amount of greenhouse gases. It also emits 30% more oxygen than most other trees.

This is a gargantuan win for us, and the ecosystem.

To beat that, the plant grows fast organically. It grows 10 TIMES faster than other trees and requires only rainfall. ZERO chemicals are ever needed to aid its growth, as it naturally deters insects & pests. This removes the need for pesticides that further global warming.

Whenever bamboo is harvested, the root system is left intact. This keeps rich nutrients in the soil, (unlike
cotton where the soil is left fragile and barren.)

Bottom line: cotton CANNOT compete with bamboo in any way.

So what's this have to do with you?

How can you help your family, body scent, and planet at the same time?


Claim you FREE pair of Bamboo Socks Now!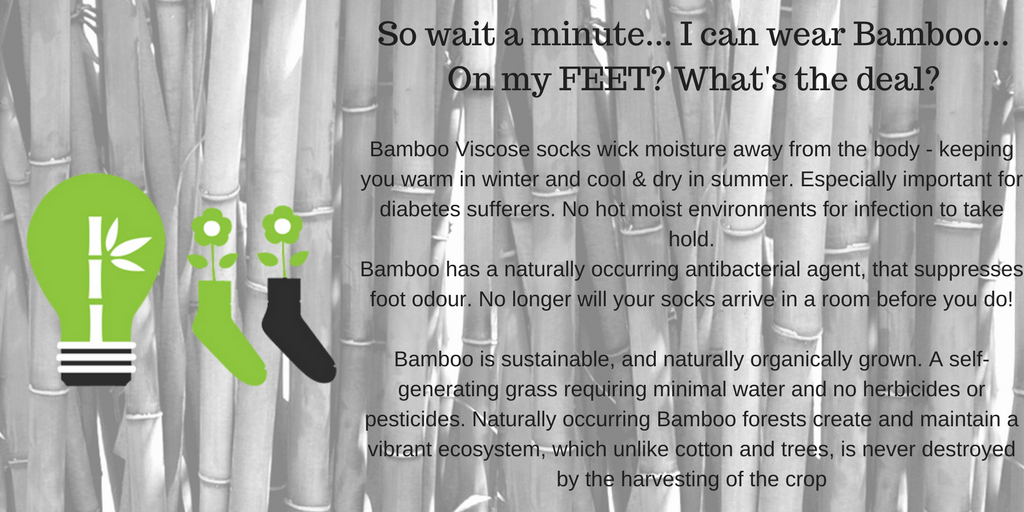 My fierce determination to say goodbye to cotton forever, and my desire to help my planet survive and thrive led to the creation of my parent company, Bamboo Monkey, and our range of monkey sox.

Monkey Sox's main mission is keeping its wearers comfortable throughout the day,
while reversing the effects of global warming and dangerous climate change.

Keeping them warm in winter, and cool in summer.

Fresh and clean, without embarrassing odour that reaches the room before they do.

See, bamboo (and naturally, any clothing made from it) has a naturally occurring antibacterial agent that suppresses foot odour.

Also, being a natural fibre, it is spacious and breathable, wicking moisture from the skin, leaving its wearer cool and dry.

Oh, and odourless. Don't forget that…

Gross, smelly feet, armpits of shirts, and underwear/pants will never trouble you again.

Who knew?

So, if you want to know how to stay comfy and cool all day, leaving clothing odour in the past forever…

… and join an elite community of environmentally-conscious consumers (with great fashion sense), here's what you need to know:

The Exciting (But Limited) Opportunity I Mentioned at the Beginning of My Message Today

As I promised earlier, I've got something special for you today.

It's limited to the first few hundred people who see this page, though. Let me announce a fair warning to all.

This offer will NOT be available ever again.

Today is the time to take action if you want to change the way you experience clothing forever.

Furthermore, thousands of people are likely to see this offer, as we have tons of existing customers, e-mail subscribers, social media followers, and community members.

We are sending select individuals to take advantage of it now.

End of fair warning; you now know the details. On to the good stuff!

Here's the deal – this is what happened a short while ago. We created our first line of bamboo socks without one very important thing:

Branding!

We developed this line of socks named "JustSox", because we just wanted to create the best pair of socks!

Once we discovered how amazing Bamboo was not just as a sweat and odour minimising force, but as a earth positive alternative, we created our all-encompassing parent brand, Bamboo Monkey, where we try and create real, sustainable bamboo sourced alternatives for everyday items, such as socks, clothing and re-usable coffee cups.

So, the only thing different with these socks is they're missing the Bamboo Monkey logo.

That's it. No biggie.

They're the very same, high-quality premium socks that we've always created.

They wick moisture away.

They eliminate disgusting odour.

They help preserve our water sources, reverse global warming, absorb greenhouse gases and much, much more.

The opportunity that lies in front of you today is so great, you might think we're crazy to offer it.

We at Monkey Sox want to give you a pair.

Yup, for FREE. Gratis. No strings attached.

That's right - a free pair for you to mess about in, try them out and prove they're the best socks you've ever experienced in your life.

All we ask is that you help us out with the tiny charge for shipping.

Mind you, getting this FREE pair of bamboo socks, is the simplest, fastest way to odour-less, cool and dry feet.

Nothing but warm, fuzzy feelings, and actively protecting our environment.

If you're still a bit confused, no problem:

"So Wait a Minute… I Can Wear Bamboo… On My FEET? What's the Deal?"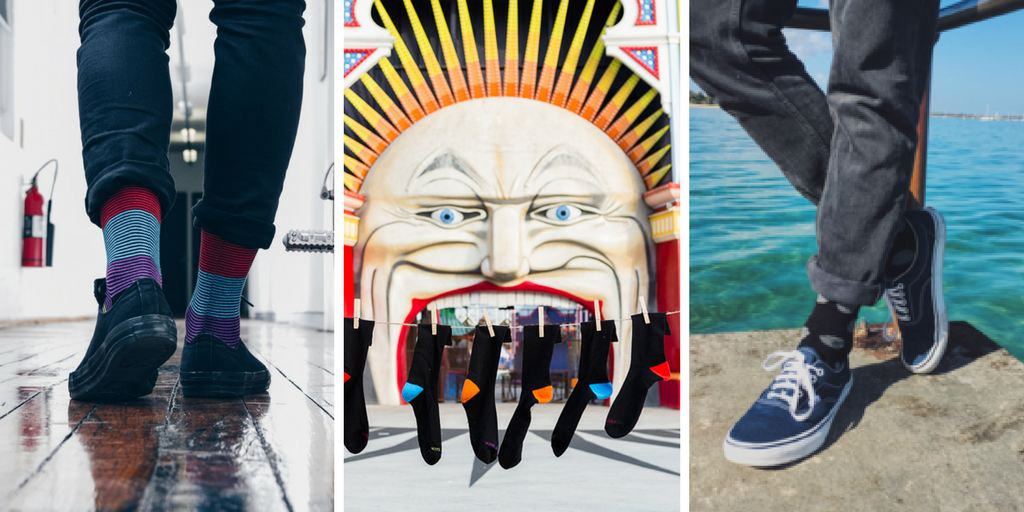 Yes, that's exactly right!

We've got so many customers shocked that this is possible, that we wanted to prove it to you by sending you a free, premium-quality pair.

Keep in mind, these pairs usually go for somewhere between $10-25 AUD! Yet we're giving you this one-time chance to get them free of charge.

No, we're not crazy. We just want to you feel how incredible bamboo can be…

Bamboo anything will change the entire way you walk, relax, play sports, and wash your clothes.

Most importantly, you're making a contribution to the preservation of our species, which means you, your loved ones, and all their future family too.

Believe us when we tell you, Bamboo socks are an incredible upgrade from cotton. Any bamboo clothing for that matter is.

Or, don't believe us!

Just let our customers rave over our products, and brag on us for a second:

What Bamboo Monkey Customers Have to Say About Our Products:
"These are not just the ordinary socks. When I first saw the product, I thought to myself: 'How could anyone make a business out of selling socks?' I tried them on, and WOW! They are the most comfortable
and cosy socks I have ever stuck my feet in. Do yourself a favour and buy a pair. It'll change the way you think about socks forever."
- OwenS., Melbourne, Australia

"Sport socks = tried. Like running on pillows… Awesome product! So good I hide them from the family."
- Bonjamin K., Melbourne, Australia

"Just received my socks; never been so excited about socks before, but I'm feeling great for purchasing a product that is good for our environment! Every little bit helps."
- Elise J.B., Australia


Excited? Great, Us Too! Here's Exactly What to Do Next…

To beat the crowd of people banging our doors down to get their free socks…

... You'll want to navigate to the bottom of this screen ASAP. There, you'll see a button that takes you to our private and secure checkout page.

You'll be asked for your name and shipping details, and to tell us where you'd like your FREE pair sent. The offer is limited to one pair per person (name & address) AND to people who have not previously purchased from Monkeysox or Bamboo Monkey.

Again, all we ask is that you help us cover the small shipping fee.

Bamboo Monkey "Absolutely Bananas Guarantee": Your Purchase Is Protected for 30 Full Days

If you're not completely excited about how awesome wearing bamboo socks is…

We don't want to keep your monkey. Oops, money!

Here's the deal - you can even keep our socks and enjoy them for years! And if you're not totally satisfied, we will send you a 100% refund within 30 days of purchase.

If you're somehow not incredibly relaxed with our extra-padded heels, cushioned sides for added comfort, and advanced rib trim that aids in circulation, we will be shocked!

In the extremely unlikely event that you don't like them, contact us within the 30-day timeframe of purchase. We'll send all of your money back, no questions asked.

P.S. This is a genuine offer, of one pair per person. All orders placed in excess of one pair will be refunded.
So What Are You Waiting For?

Let us share with you the joys of bamboo clothing.

The caring, conscious protection of our planet.

The mind-blowing comfort of soft bamboo fibre on your body.

And, *finally*, the elimination of foul odour from your feet forever.

Click the button below to claim your free pair!

Be sure to take advantage of this offer quickly, because it will only be shown to you one time (today)!

Get a head start on those who are currently buying out our limited stock right now, and click the button below.

Sincerely,

Edwina Walsh
Creator of MonkeySox by Bamboo Monkey


Click here to get your monkeysox promo pair now!